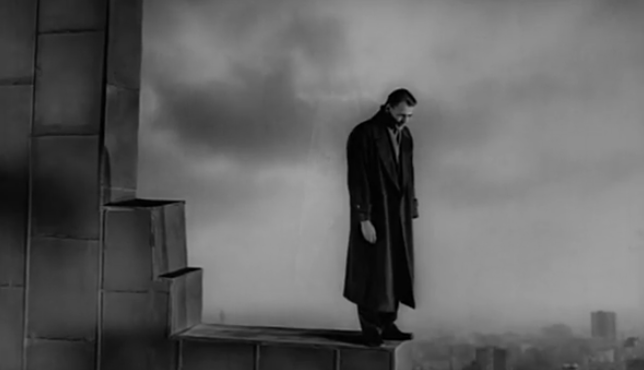 I find myself for the first time in a really long time wanting to watch movies. A lot of movies. In the way I've only wanted to watch a lot of television for a very long time. I revisited Wings of Desire tonight. I hadn't seen it in fifteen years maybe and I was afraid that I wouldn't still love it. I still do though. It's very beautiful. It also made me want to go back and rewatch all Terence Malick. Also I've torrented like a million horror movies.

I spent today reading Amazon.com's API documentation. I keep wanting to blog more about stuff like that. Not here, because why would anyone care about that. That's crazy.

In Lisbon, my mother and I went to the modern art museum, the Museu Calouste Gulbenkian. The modern art collection didn't exactly knock my socks off (the real meat of the museum is in its pre-20th century stuff) but we stumbled into a room that was some sort of installation or film screening by Filipa César. The voiceover described in a hypnotic monologue a character, a fugitive, acting among a cast of unliving images that moved and spoke as if unaware of the fugitive's presence, and the narrator went on to describe the apparatus that might capture and broadcast such images, and I realized the text was taken from Adolfo Bioy Casares's novel The Invention of Morel, which I'd read a bunch of years ago after the NYRB first put out their edition. And indeed when I looked the installation was called Morel's Yellow Pages. I remember, at first blush, the novel not knocking my socks off, but in the intervening years it's grown and taken root within me, and the fugitive has been a companion of mine the way the shadowy tourists on the island are companions of the fugitive. I feel I know that island. I should re-read the book.

I'm sleepy.